Sorry, people. I've really been slacking when it comes to DevArt lately. Been busy with my job, blogging, twittering, facebooking, flickring, buying lots of music, getting minor surgery and all that stuff. You know.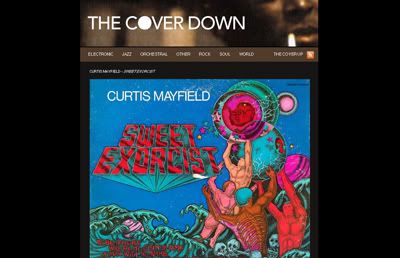 Either way, I started a new blog, an extension of my album cover blog,
The Cover Up
. It's called "
The Cover Down
", meant as a place for me to post scans of record covers straight from my collection. I've got some crazy ones lined up! I won't be posting there for a week or two thanks to my surgery and I'm away from my scanner. But after that I hope to update it pretty regularly. Feel free to comment on the entries.
Hope everything is going well with everyone.
What I am listening to...