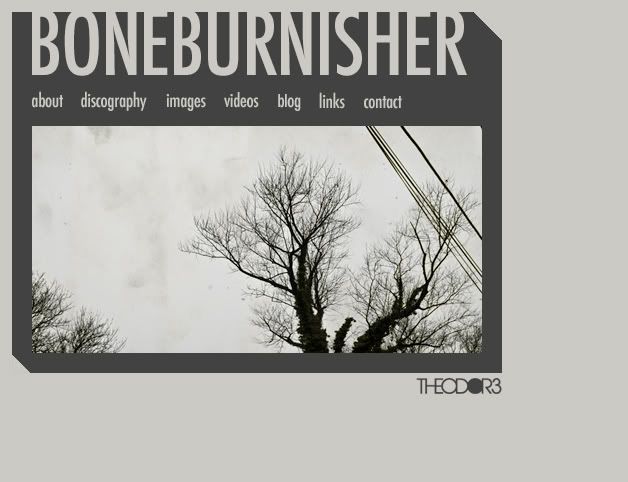 I've made a second website for myself, focused more on my music. It includes
another
blog, meant for music, art, culture and whatever else inspires me. It will look weird in IE, but it should be okay in other browsers. Check it out! Tell me what you think!
boneburnisher.theodore3.com
Also, don't forget my other blogs.
Theodore3
,
The Cover Up
and
Cheesewich
.
What I am listening to...